In October 2016, Sony introduced the A6500, its new hybrid camera featuring an APS-C sensor. A direct descendant of the Sony A6300, this new device – which we have been able to test – offers some nice innovations such as a 24 Mpx APS-C sensor with 5 axis stabilization, a faster image processor, a tactile display, as well as other improvements. Are these improvements enough to outperform the A6300?
We tested the A6500 equipped with a 55mm f/1.8 lens. Here is what we found.
An ergonomic design
Sony seems to have found the perfect mold in which to cast their line of A6XXX hybrids, and ever since the A6000, very little has changed. The newest model looks almost identical to the previous one and noticing any external differences requires paying close attention.
Spotting the differences
In the process of trying to spot the differences between these two models, you will notice that the customizable C1 button next to the shutter release button has now been split in two and the C1 and C2 buttons are now a little bit higher up, leaving more room around the shutter release. A C3 button is also available at the rear of the device: the button labeled with the trashcan icon (C3 is available while focusing). These three buttons are customizable as is the four-way navigation switch situated at the rear. The FN button still allows for the customization of secondary functions on several of the buttons. This feature is very handy for those photographers who enjoy tweaking their camera to perfection.
At the rear, can still be found the switch for selecting between AF/MF – AEL which allows for choosing between manual and automatic focusing or automatic exposure locking.
On a scale, the A6500 weighs in at 50g, and has gone from a total weight of 404g (with battery and memory card in place) for the A6300, to 453g. The camera is still limited to one memory card – SD or Sony Memory Stick. UHS-II is unfortunately not compatible with this model.
The rear display is tiltable and mounted on a hinge which allows a viewing angle of up to 90°from above and 45°from below. It is also now tactile and allows for the selection of the focusing area as well as the release of the shutter and the activation of the AF while focusing the image.
Improved ergonomic comfort
The Sony A6500's grip has been reworked and is vastly improved thanks to its increased size, as can be seen on the image below. This increased girth does not however mean a larger battery since the A6500 is reusing the NP-FW50 battery, something we will talk more about later on.
Another point about the exterior: the A6500 is now "dust and moisture resistant". This mean that the case can withstand some splashing, but it is by no means water-tight.
Some limitations
The red button to activate video capture is still as poorly situated as ever. Why place it at the rear of the device instead of at the front, forcing users to contort themselves in order to record a video sequence?
The A6500 reuses a scroll wheel at the camera's rear to regulate shutter and aperture speed in S and A modes respectively. In manual mode however, there is no secondary scroll wheel at the front, instead it is controlled by the wheel at the back. It looks as if Sony is reserving professional ergonomics for its A7 line.
Redesigned menus
When speaking about the ergonomics, it is important to mention that the device's menus have (finally) been redesigned by Sony. One menu now groups together all the options relating to video and each option is more clearly organized into sub-menus. However, don't get the idea that the menus have been slimmed down, because they haven't and they remain bloated. It would surely be possible to spend several days locked up at home trying to explore the menus to their full extent. (Un)fortunately, Sony does not have the monopoly on complex menus and other manufacturers, like Olympus, are just as bad.
Sony A6500
Sony A6300
The Sony A6500's features
The Sony A6500 is a hybrid stuffed full of features and has some functionality which allows it to rival single-lens reflex cameras.
425 point AF for a fast and precise autofocus
The A6500 uses the autofocus system based on contrast detection and phase correlation introduced by the A6300. It is made up of 425 AF points spread over almost the entirety of the sensor's surface, truly a marvel when you think about it. With this system it is possible to focus on any object regardless of its position in the frame.
During our testing, we were able to take advantage of the large AF surface thanks to the tactile display which allowed us to move the AF crosshairs with the aid of a finger while keeping our eye on the viewfinder.
On top of covering a large surface area, the AF on Sony's A6500 is also very responsive. This has been the case ever since the Sony A6300 with its 4D Focus technology and an advertised focusing speed of 0.05s. Here, Sony has not made any improvements to the device and has simply borrowed from the already excellent performances of the A6300 – this is especially true in daylight conditions. We didn't try to find out whether Sony's claims of 0.05s were accurate, but we did notice that the autofocusing was indeed very responsive.
Integrated 5 axis stabilization
The A6500 is the first digital camera of the A6XXX line to integrate 5 axis stabilization (also know as Sony's SteadyShot technology). This stabilization, which compensates for the photographer's movements allows for the use of the device with non stabilized lenses while delivering a stabilized image. This feature is indispensable for filming free-handed and allows the user to take low-light photos without increasing the ISO value too much. With the FE 55mm f/1.8 ZA, we were able to take night shots at 1/5 sec. shutter speed without too much difficulty. It even possible to use lower shutter speeds – with the proviso that your subject remains immobile.
Olympus and Panasonic have long since integrated this type of image stabilization into their devices, but Sony had to wait until the A7 II (in 2014) to integrate image stabilization into its mirror-less devices. Up until that point, Sony only used optical stabilization on its APS-C hybrids and the A6500 is the first of its cameras to benefit from 5 axis stabilization. This addition was accomplished without making the camera any heftier.
A continuous shooting mode which surpasses many SLRs'
Nowadays, hybrid models don't have much to envy of single lens reflex cameras in terms of speed and shooting capabilities. The Sony A6500 offers a burst mode of 11 images/second with AF and AE tracking. This is the same rate as for the A6300, but with one difference. The A6500 is able to maintain this burst rate of 11 frames per second for 20 seconds when using RAW output and for 36 seconds when using JPEG Fine output – thanks to a larger memory buffer. In this respect, this hybrid outperforms an APS-C pro SLR like the Nikon D500 which maxes out at 10 images/second for up to 200 RAW format photos.
Here is an example of 94 photos taken in burst mode (it might take a few seconds for the GIF to load)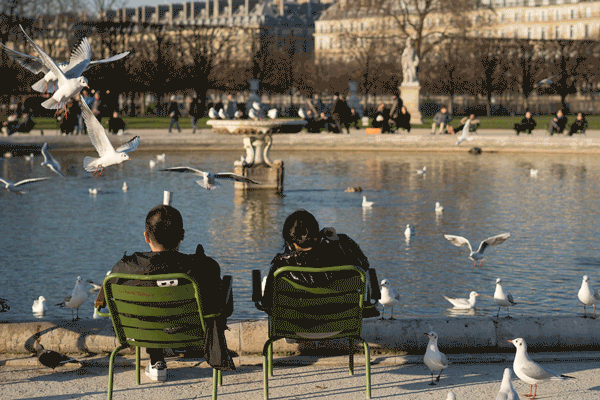 What is such a fast and long-lasting bust mode useful for? The answer is: for sports or fast action photography. The A6500 allows the photographer to track and break down a motion scene in a very precise way. That having been said, taking sequences of 200 to 300 photos will quickly fill up your memory card.
After shooting, it is also necessary to store and review you photos. On the device there should be an easy option to select an image taken in burst mode and to delete the rest of the pictures taken during the same sequence. This is not the case, and it's a real shame. Sony should take inspiration from smartphone manufacturers like Apple with their iPhone burst mode.
It is worth mentioning that in Live View mode, the burst speed drops to 8 fps. You should also know that the burst mode can be engaged silently thanks to the electronic shutter. This makes it an ideal option for use in quite environments where shutter noise would cause a disturbance.
4K video at 30 fps
In video mode, the Sony A6500 can natively record 4K video at 30 fps using the sensor's full surface area (3840 x 2160 px). The camera actually captures a data stream in 6K which it oversamples to obtain detailed 4K resolution. It is capable of recording in S-Log gamma over an extended dynamic range, and conveniently, it is able to regulate AF sensitivity as well as transition speed to avoid erratic movements during shooting. The "Slow and Quick" mode allows the user to create slow and fast motion video scenes directly from the camera.
On the other hand, the Rolling Shutter problem which was present in the A6300's 4K shooting is still present in the A6500. If you are filming in 1080p, the problem will be less noticeable and the results will be comparable to those provided by other cameras.
Performance and image quality
Let's take a look at the device's performance. We tested the Sony A6500 with a fixed focal length FE 55mm f/1.8 ZA lens, and ideal choice for portrait taking, but which can also be useful in other situations like street scene photography. It's also an excellent lens for video shooting and taking close-ups due to its minimal focusing distance of 50cm. The lens is light-weight (281g) and not stabilized, but this is not a problem with the A6500's 5 axis stabilization.
The Sony A6500 uses an APS-C 24.2 Mpx sensor, similar to the one on the A6300. It is backed up by a new, faster image processor: the BIONZ X. This is what allows it to handle a burst rate of 11 fps for a longer time, with clearer images, and with a more controlled amount of digital noise throughout the full 100 to 51200 ISO range.
Responsiveness and autofocus
As we saw earlier, the A6500 offers very good performance in terms of responsiveness and autofocus during shooting. The autofocus is fast and precise and we were unable to find fault with it during our testing. As far as general responsiveness is concerned, boot time is short, and shutter release is fast, but we did find one flaw. In burst mode, for both short and long intervals, the camera took longer than we would have liked before allowing us to take a new series of photos. The large buffer takes quite some time to upload all the images to the memory card and with UHS-I compatibility only, the bottleneck is clearly in the transfer of images to the memory card. UHS-II memory card support would surely have prevented this problem and we are hard-pressed to understand why Sony didn't incorporate it.
Autonomy
The A6500 uses the same NP-FW50 battery as the A6300, but its longevity is a little bit decreased. Instead of taking 400 photos – according to the CIPA standard – like the A6300 is able to, the A6500 can take up to 350 photos using the LCD screen. When only the electronic viewfinder is used, this number drops to 310 photos.
How to explain this decreased autonomy? This is surely due to the sensor's stabilization which adds extra power requirements. Fortunately, there is good news. It is now possible to recharge the device through micro-USB as well as to use the device while it is recharging (this is very practical for photographers taking time lapse photos). However, Sony doesn't offer a mains-powered charger and relies on a USB charger.
Image quality and increased ISO
Let's talk about image quality now, with the help of a selection of images taken with the Sony A6500. These are images in JPEG Fine format exactly as they were taken by the camera. Under each image, you can find the EXIFs. Clicking on the image will take you to the full-size JPEG file. For some of the images, we also provide the RAW file for download.
Sony A6500 – 1/400s f/4 ISO 100 – 55mm f/1.8
Sony A6500 – 1/400s f/2.8 ISO 100 – 55mm f/1.8
Sony A6500 – 1/1000s f/4 ISO 100 – 55mm f/1.8
Unsurprisingly, in general, the image quality is fairly similar to what can be obtained with the A6300 – especially in RAW format. This is not surprising since both cameras use the same sensor. The images produced are detailed and have vibrant colors.
In JPEG format, the Sony A6500 performs better, in several aspects, than the A6300 thanks to the BIONZ X processor. Details are better accentuated without being excessively so and digital noise seems to be well controlled. The A6500 can therefore capture a lot of detail even in low-light situations by selectively reducing noise on certain parts of the image.
This is a significant improvement over the A6300 and shows Sony's competence when it comes to sensors and signal processing.
Here you can see some JPEG photos taken at different ISO values. For those who might be interested, the RAW format is also available for these images.
Sony A6500 – 1/40s f/1.8 ISO 6400 – 55mm f/1.8
Sony A6500 – 1/100s f/1.8 ISO 20000 – 55mm f/1.8
Who is the Sony A6500 geared towards?
Before we conclude this test report, let's talk for a minute about the intended market for the A6500. With its compactness and ability to capture fast action scenes, this camera – equipped with and APS-C sensor – will surely be of interest to sports photographers and anyone wanting to take pictures of fast moving subjects. On the sidelines of a sporting event, with a 70-200mm or a 70-300mm lens, this camera will perform marvels when it comes to breaking down the action and capturing a precise moment in time.
Sony A6500 – 1/3200s f/1.8 ISO 100 – 55mm f/1.8
It would also be equally at home as a camera for capturing landscapes or for taking on trips. This is true for several reasons such as its low weight and compactness as well as its WiFi capability which makes sharing pictures very easy. The ability to charge through micro-USB is a big advantage since external batty packs – for cellphone charging for example – are no longer luxury items.
Not to mention the camera's ability to take uncropped 4K video sequences with 5 axis mechanical stabilization.
What are the differences between the Sony A6300 and the Sony A6500?
We have made many comparisons between the Sony A6300 and the Sony A6500, but what are the real differences between them? Here is a list of the major improvements the A6500 offers over the A6300:
New LSI chip (very-large-scale integration) which increases buffer size and improves internal JPEG and video processing
Continuous bursts of up to 11 fps for 307 JPEG images or 200 RAW ones, compared to only 44 JPEG and 21 RAW images with the A6300
5 axis stabilization of the sensor
Touchscreen
New menus

Summary of the Sony A6500's strengths and weaknesses
For the sake of simplicity and clarity, we decided to end our articles with a summary of the strengths and weaknesses of the product we have been testing, and to give it a final mark on a scale of 10. Some elements are objective, others more subjective. We don't have THE answer, but we can give you our opinion. Don't hesitate to give us yours in the comments section!
Strengths:
Very high video and image quality
5 axis stabilization
Excellent autofocus (speed and range)
Burst rate of up to 11 fps for up to 36 seconds in JPEG format and 20 seconds in RAW format
Excellent high ISO management for an APS-C sensor
Good JPEG rendering (accentuation and noise reduction)
Weaknesses:
Limited to UHS-I compatibility which slows down the memory dump after taking a series of photos in burst mode
Lack of a second wheel for making adjustments
Still no mains-powered charger provided
Lots of settings and menus to master
Rolling shutter problem in 4K video
High price
Read More:
Sony A5000 vs. A6000 vs. NEX-6 vs. NEX-5t vs. NEX-7
Sony A7 vs A7ii